Rent or Buy Top-of-the-Line Ski and Snowboard Equipment –AMR
Top Notch Brands. In Business for over 25 years!
Ski and Snowboard Rental and Sales
We want you to enjoy all your time in the mountains. Whether it is ripping down the hill on one of our exhilarating steep bowls, or a quiet green run, we are happy to give you some tips on the best conditions or what's going on in town! So enjoy your stay and if we can help with anything, just ask! AMR Ski and Board Shop is the place to go for rentals and sales. We rent Skis, Snowboards, Telemark and more at great rates!
Take advantage of our awesome packages which come with the latest rental equipment and gear from premium brands. Our top-of-the-line demo skis and boards are sure to take you on an exceptional ride in the mountains. You only deserve the best gear, so don't settle for less! Whether you're a new learner, an intermediate or a pro, your AMR crew at Breckenridge will take care of your ski and snowboard needs. We look forward to welcoming you!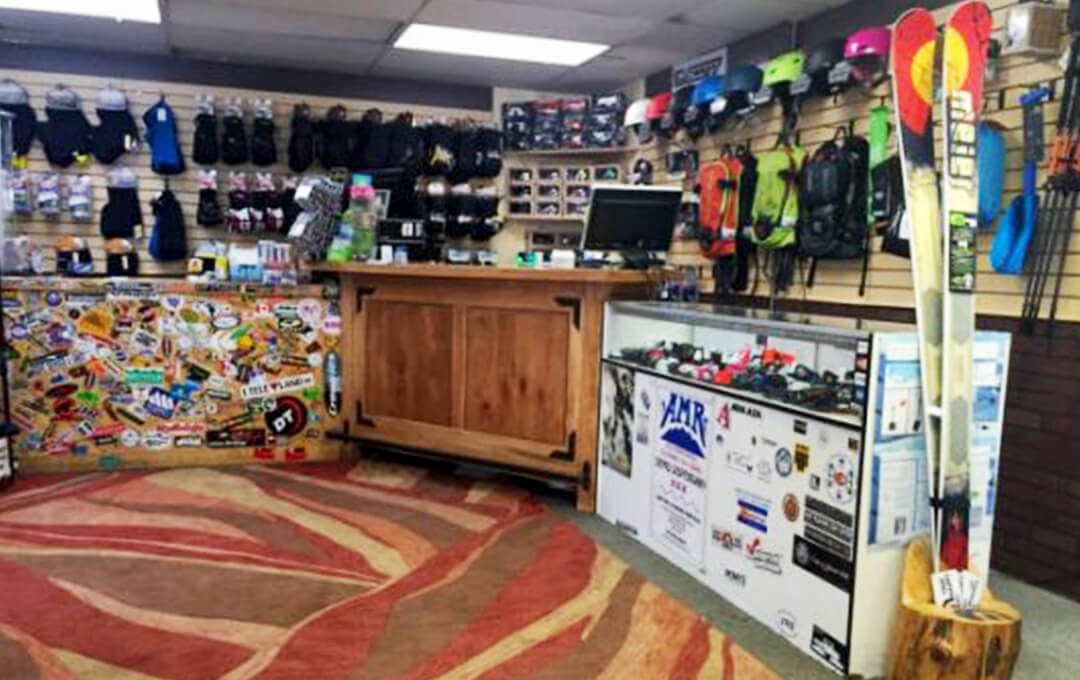 Walk to the Gondola! AMR is conveniently located between the City Market Plaza and the Gondola with plenty of parking and we're right next to the free bus stop. You can walk out our door and be at the top of the highest lift in North America in 32 minutes, getting fast access to both the base areas on Peak 7 and 8. We are also just a 5-minute walk to downtown.
Breckenridge, Colorado offers world-class skiing and snowboarding. There's a unique kind of vibe in our town that tourists always love to come back to. The locals are friendly and accommodating, and they will even offer to show you around. Over the years of being the leading ski and board shop in Breckenridge, we have come to know the mountain like the back of our hands. It is easy to find us. And when you do, don't hesitate to chat with us. We are a friendly bunch and we'd be glad to give you some great tips to make the most out of your visit.
We've Been in Business Since '82. Started in 1982, AMR has been a long-standing business in Breckenridge. Dave, our manager, owner, and buyer for 25 years, together with the AMR crew have been helping people enjoy their time in the mountains by only providing the best equipment. We maintain an honest but laid back service to keep your visit as pleasant and stress-free as possible. As everyday skiers and boarders, we know the ins and outs, and we are sure to carry what you're looking for. It doesn't matter if you're a solo skier or with the whole family. We have both Adult and Junior packages for everyone to enjoy. With over 50 years of combined experience skiing and working in Breckenridge, AMR has it going on!
Thursday is Ski with Dave Day. Ski with an experienced local and see if you can keep up. You'll certainly find some great new places and thrills – but remember, you ski with Dave, not the other way around!
Thoughts about Equipment, Skiing and more!
The latest news and events from the mind of Dave.
Over the last 5 years or so equipment has changed quite a bit. As with many other industries a goal would be to not only keep the people who have been participating in the sport but how to attract more
Read More »
I tell people all the time when we are talking about which slopes are easiest, many times they say I only ski on blues and greens. To which I reply you know sometimes its the people that ski and board
Read More »
Dr. Gray is a friend and also the mobile doctor in town. He deals with a lot of issues which mostly have to do with altitude sickness. Here's a couple of tips. Drink water! Coming to high elevation can be
Read More »